Slovak Matchmaking fair Bratislava 2018
When:
November 13, 2018 @ 1:01 pm – 2:01 pm
2018-11-13T13:01:00+03:00
2018-11-13T14:01:00+03:00
Where:
Bratislava
Slovakia
Dates:
Tuesday, 13. November 2018
Location:
Hotel Bratislava, Bratislava, Slovakia
Price:
100EUR first person from the company, 60EUR each additional person from the same company, see attached payment conditions
Save the date November 13th, 2018 and register today! Slovak Matchmaking Fair Bratislava 2018 – is the opportunity for your business in Slovakia! Dozens of Slovak and foreign companies are ready to negotiate new business deals in one day and in one place!
The Slovak Investment and Trade Development Agency (SARIO) invites you to the Slovak Matchmaking Fair Bratislava 2018, which will take place on November 13, 2018 in Bratislava. The Slovak Matchmaking Fair is the largest international business–to–business (B2B) event in Slovakia focusing on bilateral talks of the individual companies dealing with the presentation of subcontracting partnership offers, tenders, available production capacities, joint ventures creation demands with foreign partners and search for cooperation partners.
Why participate? 
Individual pre-planned schedule of B2B meetings with the history of 11 years of satisfied participants.
The chance to find new business opportunities and partners from Slovakia and abroad in one day and in one place.
Bilateral business negotiations based on pre-planned schedule participants receive beforehand.
New contacts, business and investment opportunities
Direct feedback on your requests and questions, individual consultations
Attractive accompanying program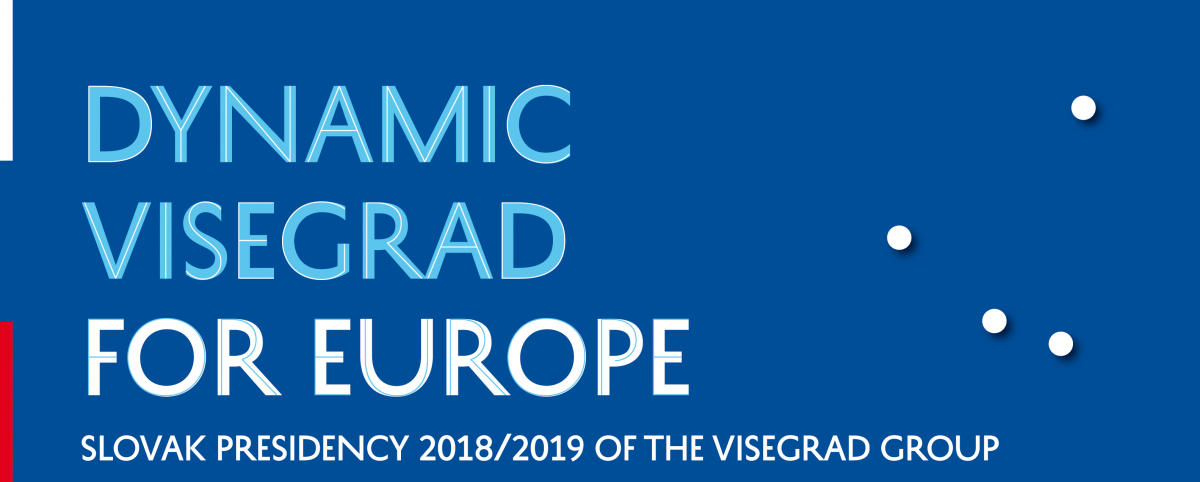 This year's event is included in the official program of Slovakia´s  Presidency of Visegrad 4 Group (SK V4 PRES) with focus on automation, robotics, electromobility and innovation.
Preliminary agenda of the event:
Business-to-business meetings according to pre-planned schedule
Expert panel discussion on current topics of automatization, robotics, electro mobility and innovations (with interpreting)
Panel 1 (Industry)
"How to Keep the Impact of the Region after the Boom Ends"
• V4 region – technology-intensive industries and megatrends
• Competitiveness of the V4 industry in relation to innovation, robotics, automation and other modern technologies
Exclusive speakers:
Mgr. Zdenko Špitálsky, PhD., Polymer Institute, Slovak Academy of Sciences
Peter Jánoši, Managing Director Slovakia,  P3 Logistic Parks
Panel 2 (Mobility)
"What Are Technologies Changing in Business – Transport and Production"
• The Smart City concept creates a market for the transport industry, changing products and services
• Electromobility in the mobility of companies and industry
Exclusive speakers: 
Peter Ševce,SEVA, Director
SARIO – Partner in Regions consultations and expertise of SARIO representatives for small and medium sized companies, Slovakia´s regions and investment aid
Networking throughout the day with all day catering, gala dinner and tastings of Slovak products
​Presentation of interesting projects and prototypes of Slovak innovative      companies: 
3Dimension 
3 Dimension will introduce the Quadron3D® 3D product range, the largest of which is the unique 3D printer Quadron3D® 1001. It has a volume of 1m³ and is one of the world's largest 3D printers and one of the easiest. Unique world projects are emerging on these printers.
Photoneo 
Photoneo develops state-of-the-art 3D vision systems for advancing automation. Its versatile and easy to use products include the world's highest resolution and highest accuracy area-based PhoXi 3D Camera; award-winning PhoXi 3D Scanner family known for its high resolution, speed, and unbeatable performance in terms of noise and overall efficiency; comprehensive end-to-end Bin Picking solutions; and autonomous mobile robots Phollower 100.